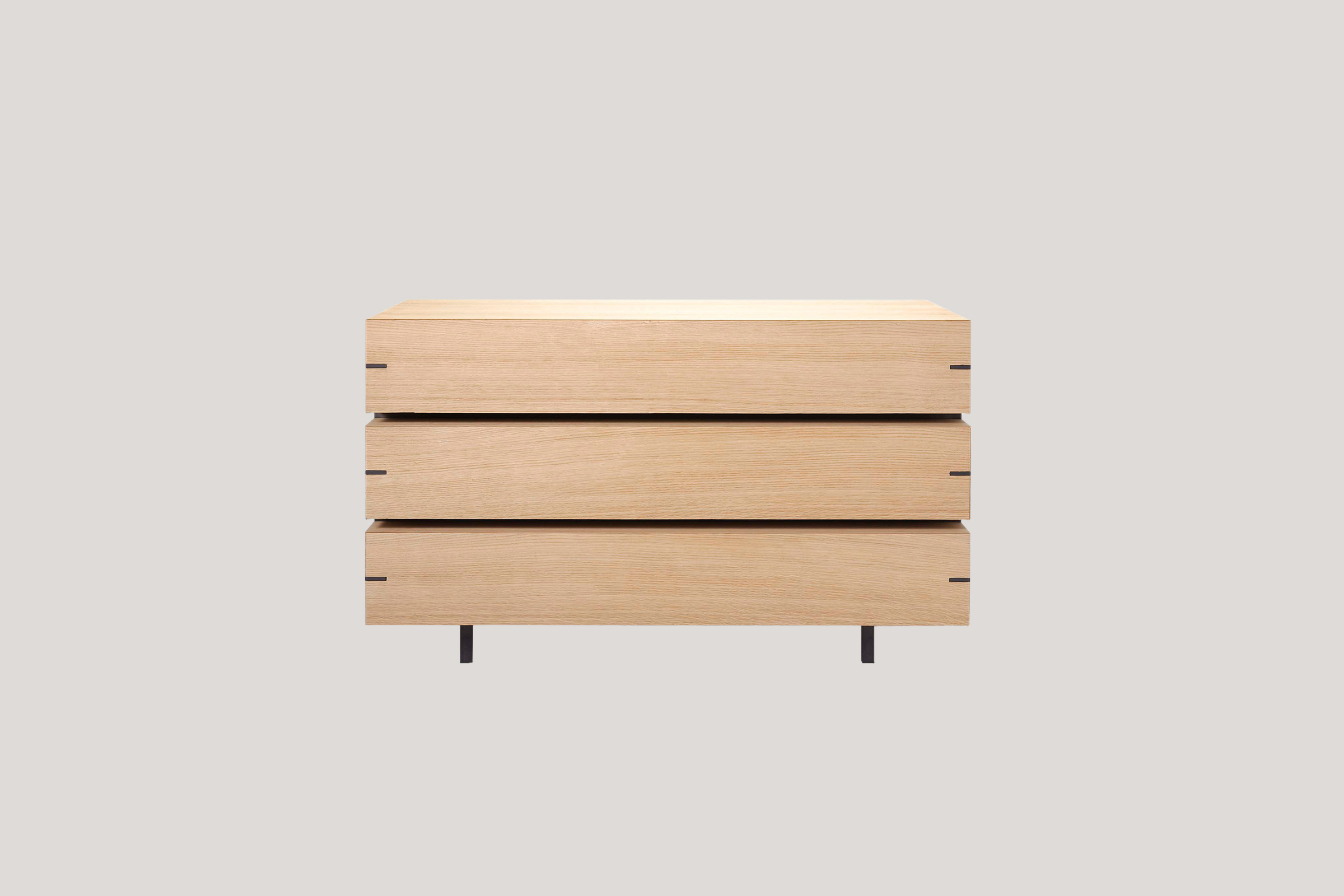 Design: 芦沢啓治
Client: N/A
Photo: Mizono Daichi 太田拓実
丹青社とのコラボレーションによって生まれた引き出し家具。建築設計において検討してきたディテールの応用なのだが、引き出しのレールのデティールを、今一度見つめ直すことでこの家具のデザインはほぼ決まったといっていい。。結果として、偶然なのだがデティールが日本の古い家具にある継ぎのデティールのように見える。あとは、オフィスでの用途を考え、飾りだなとして、そしてA3の紙が入ることを検討している。
W950 D430 H565 560,000 yen
Design: Keiji Ashizawa
Client: N/A
Photo: Mizono Daichi Takumi ota
What if furniture transformed itself to adjust to different needs, rather than standing still?
The hardware that makes the sliding motion possible was designed to be functionally efficient and visually minimal, by combining bent and straight plates.
Whereas in a normal drawer design the rails tend to be hidden, here we made them simple enough that we wanted to expose them. The same rails used for the drawers are also used for the box units to slide against each other.
The drawers are detailed to have a monolithic look when stowed, so that the boxes look like blocks of wood forming a stack of shelves.
The size is W950 D430 H565 4800 euro.