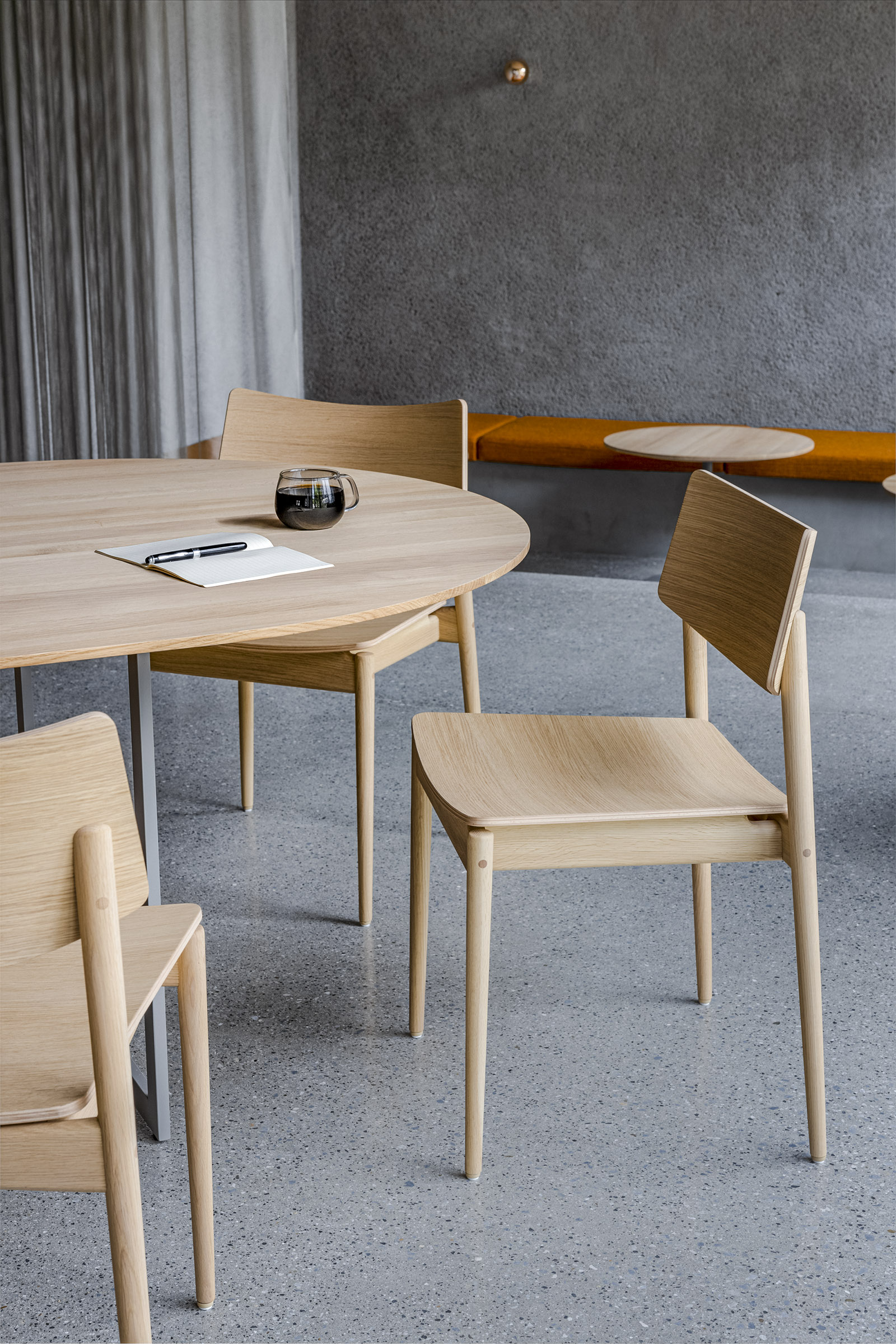 A-DC01 for Karimoku Case Study
Design: Keiji Ashizawa
Manufacturer: Karimoku
This dining chair was designed during the planning for the Blue Bottle Coffee Shibuya Cafe. Consideration was given to its suitability for a modern interior and its suitability as a chair for a cafe within a park. The result is a casual dining chair that you can sit in comfortably for a long time.
The Shibuya Cafe Collection has its native setting in the Blue Bottle Coffee Shibuya Cafe, located in the Shibuya in Tokyo, Japan. The Shibuya Cafe is the sole tenant of a two-storey construction within Kitaya Park, which has been renovated to make it a bright park that opens out to its perimeter, giving it the feel of a city recreation area.
As with Case Study 02, under the direction of one of the brand initiators and Keiji Ashizawa as lead architect, the tailor-made furniture for the cafe has been realised as an extra edition of Karimoku Case Study 02.