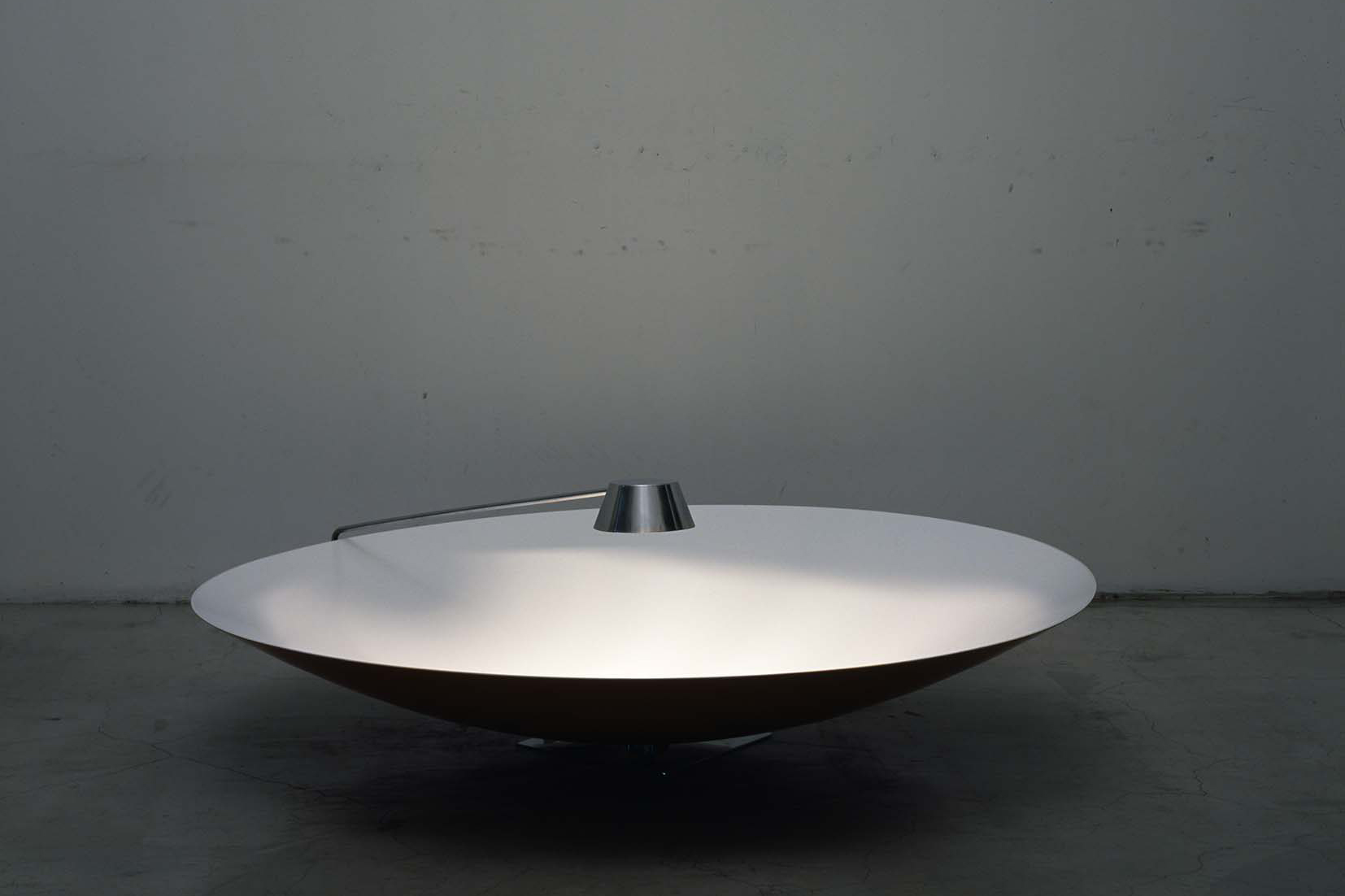 PARABOLA LIGHT for Galerie Maria Wettergren
Design: 芦沢啓治/岡安泉
Client: Galerie Maria Wettergren
Photo: 太田拓実
パラボラ(放物線)の皿が持つ、物理的な特性を生かしたスポットライト。アルミの板に絞り加工を施して放物線を持つ皿をつくり、その焦点となる位置に点光源をセットする。アルミ皿で反射する光は平行光となり、スポットライトとなる。このパラボラは床に設置したり、壁に設置したり、または天井からぶら下げることも可能である。
Design: Keiji Ashizawa/Izumi Okayasu
Client: Galerie Maria Wettergren
Parabola Light is a spotlight that references the form and characteristics of a parabola dish.
Crafted from beaten aluminum and resting on thin steel legs, an indirect light is created by shining a point light source to a focus on the surface of the dish. As the light touches the face of the dish, it is deflected within the curve, illuminating the entire surface. In addition, soft light is reflected back in the direction of the source. It is possible to alter the direction of the light source by adjusting its stride angle.
This fitting is also suitable as a wall mounted, suspended or ceiling mounted light.