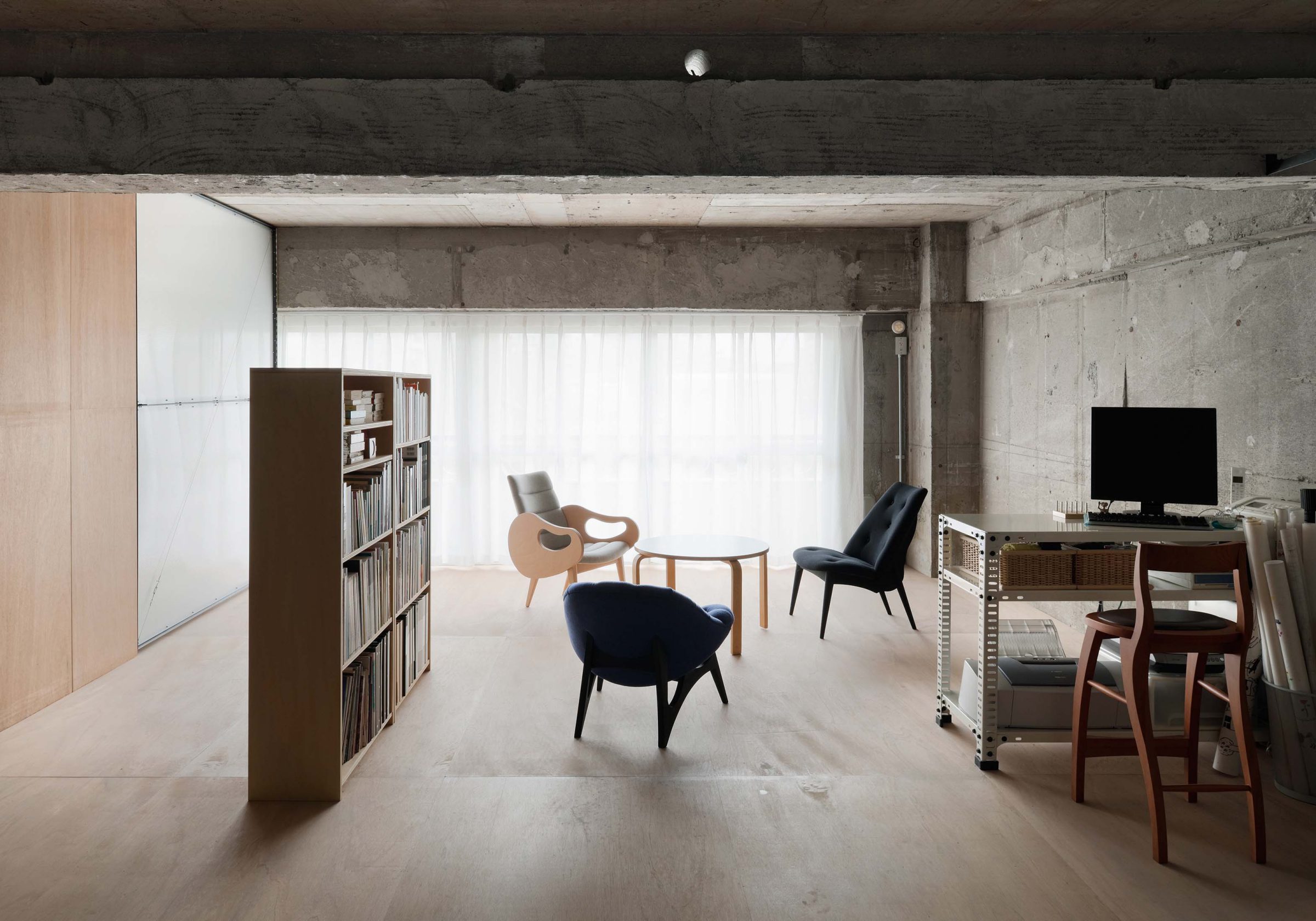 Site: 東京
Architect: 芦沢建築設立事務所
Project architect: 芦沢啓治/入江麻里子
施工: シラコテック
Photo: 太田拓実
東京にあるアパートメントのリノベーションプロジェクト。クライアントの住空間であり、ワークプレイスでもあるこの場を、いかに素朴でタフな空間に出来るかを考えた。
住まいに必要な要素を徹底的に考察しながらも、豊かでフレキシブルな空間を実現するため、インテリアエレメンツを取捨選択していった。
最終的に残った室内の大きな2枚のドアは、時に住空間の舞台装置のように、また時に光を取り込む大きな壁として、その空間を自由に仕切り、繋げる機能を果たしている。
Site: Tokyo
Architect: Keiji Ashizawa Design
Project architect: Keiji Ashizawa/Mariko Irie
Photo: Takumi Ota
Succinct yet tough – we were commissioned to design an apartment in Tokyo which was both for living and working.
We tried to arrange the interior elements thinking as minimal and as flexible as possible while renovating the space.


These two iconic, large semi-transparent doors, seen in the images, add function to separate and unite the spaces easily.