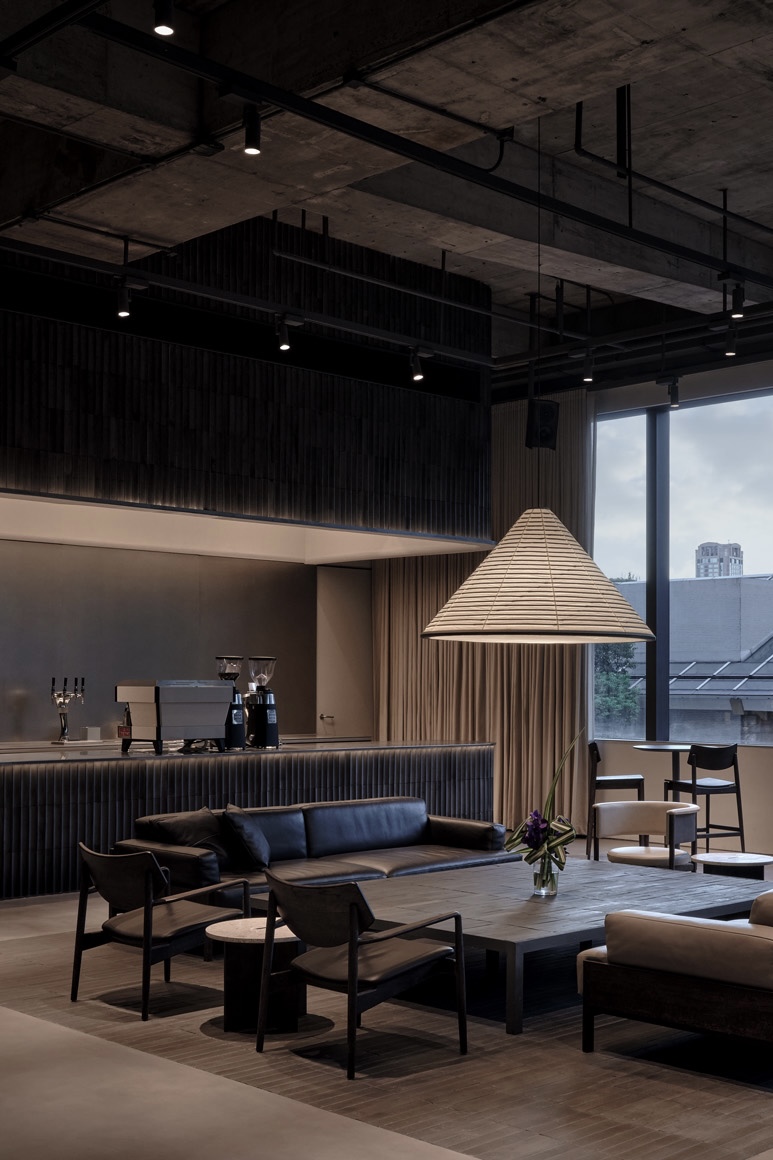 Blue Bottle Coffee Jakc Cafe
Site: 上海
Architect: 芦沢啓治建築設計事務所
Project architect: 芦沢啓治 / 呉昭彦
Photo: Jonathan Leijonhufvud
'Our decision to use traditional roof tiles as the key material was based on its value as a common material used in both Chinese and Japanese culture; where we felt that it was essential to find its place in the space to signify Shanghai's culture.'
Site: Shanghai
Architect: Keiji Ashizawa Design
Project architect: Keiji Ashizawa / Chaoyen Wu
Photo: Jonathan Leijonhufvud
Interior design project for Blue Bottle Coffee Jing'an Kerry Centre Cafe, the second Blue Bottle Coffee cafe to open in Shanghai, China. Blue Bottle Coffee believes that the three components that complete a delicious cup of coffee are the taste of the coffee (including the ingredients and the roasting), the hospitality and the design.
The Blue Bottle Coffee brand is committed to supporting the local community. We therefore aim to use materials and design details rooted in these local communities and regions when designing their cafes. At the same time, we strive to maintain a balance between materials and details in new and existing cafes so as to express the brand's core values.
Blue Bottle Coffee Jing'an Kerry Centre Cafe will be our fourth Blue Bottle Coffee project, located on the first and second floors of a building connected to the Kerry Centre in downtown Shanghai, an area that has prospered around the 1000-year-old Jing'an Temple. We designed the interior and facade of this large Blue Bottle Coffee cafe which, including the exterior and outer structure, seats 120 people. We installed Blue Bottle Coffee's iconic logo on a seemingly plain concrete facade. We made bold use of roof tiles, an exterior building material, as interior elements, with the notion of creating another piece of architecture within the existing architecture. As it was necessary to lay out the kitchen where the site extends from the entrance to the back of the building in a long and narrow line, we wanted to create a sense of being in a Shanghai alleyway inside the cafe.
The furniture is provided by Karimoku Furniture, with whom we have collaborated on three Blue Bottle Coffee cafes in Japan. Many of the Karimoku Furniture pieces we have selected for this project are our designs. The interior details and the furniture were designed to create harmony, giving the space a refined look. Additionally, an armchair and a lounge chair were specifically designed for the project. Leather chairs and sofas decorate the cafe's interior, which is reminiscent of an traditional alleyway in Shanghai. We believe the contrast between these furnishings and the seemingly rough tiles and concrete skeleton of the interior creates a pleasant tension when combined with the contemporary sensibilities and fine quality of the Blue Bottle Coffee brand.